Yacht Mineral Water System
Mineral Pro's "new" Yacht Mineral Water System" gives yacht owners exactly what they have been looking/asking for. Most do not enjoy packing cases of water on board for drinking/cooking!
Mineral Pro has a system for making desalinated water into great tasting Mineral Alkaline Water.
Our system starts with a UF (Ultra-Filtration) system which removes foul taste and odor from water sitting in a storage tank, re-mineralises the water resulting in great tasting, healthy Mineral Alkaline water. Yacht systems also come with an inline UV (Ultra-Violet) light which effectively eliminates bacteria, viruses, E.coli, etc. Water sitting in a tank in a warm, humid environment can develop foul tastes, odors and bacteria can start to grow inside.
Our MineralPro system corrects these issues.
---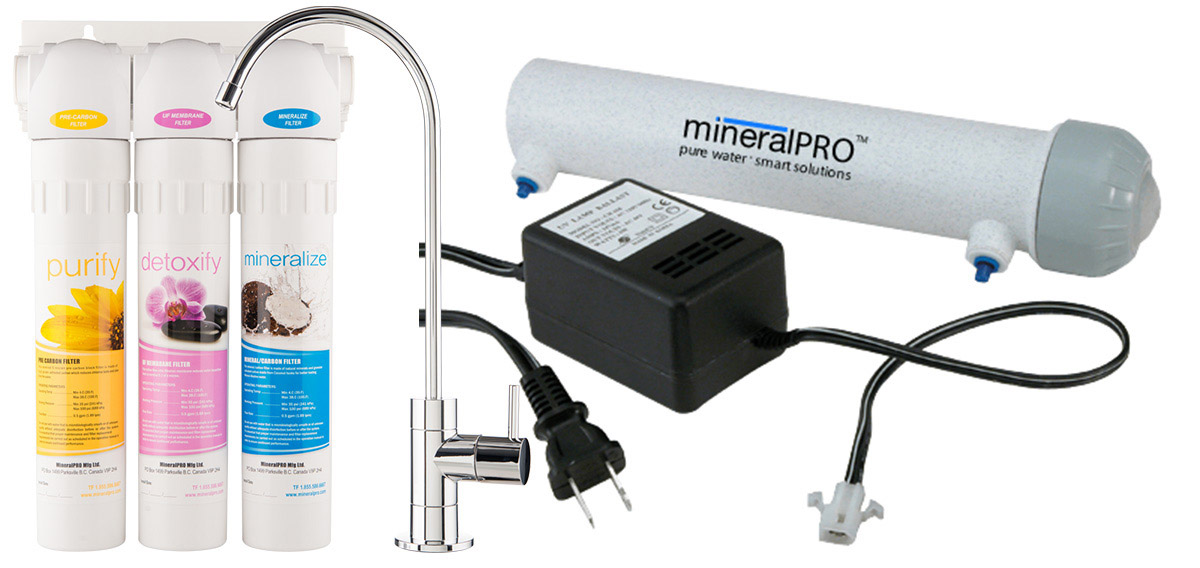 Yacht Mineral Water System
Product Description
Mineral Pro has developed a water system for Yachts, Sailboats, Freighters, and all marine vessels. Yachts typically have an on-board desalination system which converts salt water to potable water.
While these systems do a great job of removing the salt from the water the result is non mineralised water which is very poor tasting and unhealthy.
Mineral Pro's Yacht system changes this from "Dead Tasting" water to "Healthy Mineral Alkaline Great Tasting Water" . System also comes with an "Inline UV ( Ultra Violet Light) which eliminates the risk of bacteria, viruses, ecoli and other contaminants in your drinking water. We ship these units all over the globe with Fedex. Please supply your shipping destination so we can provide a shipping quote for you.
Specifications
Width – 12"
Length – 14"
Height – 8'
Weight – 12 lbs
Filter Stages:
1) Pre-Carbon -Reduces organic materials, foul odors, improves taste, lead
2) UF Membrane- Reduces contaminants down to .2 microns, chemicals and more
3) Mineral/Carbon – Mineral/Alkaline balancing, naturally balances the purified water with healthy, minerals creating great tasting, healthy, mineral/alkaline water. Last stage has carbon made from Coconut Husks which provide a "final polish"and gives the water a fresh, clean taste!
Features :
Quick Change Filter replacements. ( Do not need to turn water off to change, each stage has built in shut-offs)
Install kit and Chrome or Brushed Nickel Faucet
In The Box ;
1 – 4 Stage UF Filter System
1 – Inline UV system with Ballast, mounting clips and transformer in 110 volts ( other options available)
Only logged in customers who have purchased this product may leave a review.