Join the MineralPRO™ dealership team, and start your success selling healthy, mineral-alkaline drinking water systems!
"Our dealer program was conceived to fill a basic need – that every single person requires healthy water for drinking, cooking, bathing, showering, and other household and commercial activities."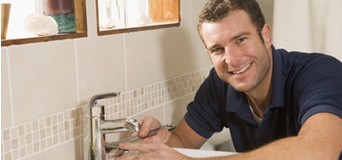 Are you health conscious, do you want to make a difference in our environment? This is your opportunity to make money doing something that is healthy and great for the environment!
As a MineralPRO™ Dealer, your customers will benefit from a selection of healthy water filtering solutions. You will join the new wave of green enthusiasts around the world by promoting our complete line of healthy water systems.
Have you wanted to be your own boss and start your own business, or perhaps expand an existing business but haven't had the capital that most business/product launches require? Well, we now offer an outstanding opportunity that has great income potential and everyone can afford.
We are offering a limited number of dealership opportunities to individuals and existing businesses for the sale and installation of MineralPRO™ systems at a fraction of the cost of a franchise or typical product start-ups.
Start-up capital strains and investment risks associated with typical business and product launches have been eliminated with the startup opportunity.
Be part of the 3rd largest industry in the world with a minimum investment!
Our Dealership start-up packages can be customized to suit your business needs. Simply complete your order form with the items you want.
No previous experience in healthy water is required!
If you are looking for extra income or perhaps a new and exciting career, consider joining our team of successful MineralPRO™ dealers.
If you are looking to add a new line of products and services to your existing business or starting a new and exciting career, consider joining our team of successful dealers!
Please contact us for more information or call Toll Free in Canada: 1-855-586-6667